Michael Lee Aday, known the world over as Meatloaf, has passed away and I have thoughts about it. My dad introduced me to his body of work when I was really young.
Bat out of hell is one of my favorite albums. Now granted the lyrics/music greatest all come from Jim Steinman, but damn his voice is amazing. Stand out tracks are:
Rocky Horror Picture Show came next for me, but in the historical timeline it happened before Bat out Hell.
He's only in it briefly but it does provide us with one of the better songs on the soundtrack. (Eat Shit! And Die!)
His second album had a couple of stand out songs on it, those being: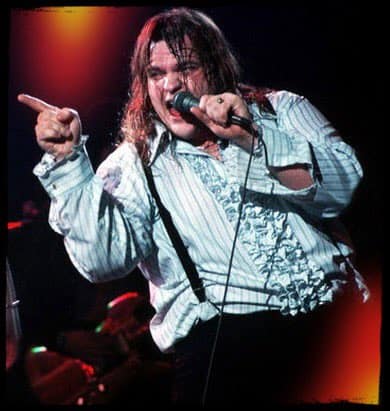 My man could rock the hell out of a sweaty tuxedo
It was about this time, thanks to the miracle of VHS rentals, I watched his film "Roadie"
It would be much later in life that I noticed my life had parallels to his character. I also use unorthodox methods to get things to work, thus I became the Travis W. Redfish of television production.
Later in life I discovered Meatloaf singing backup on some famous songs
I was very surprised to see him turn up in "Fight Club"
I also really dug his comeback album in the 1990s, "Bat out of hell II" The singles are all the stand out tracks to me.
For my brother and I, he was a big part of connecting with my dad. His music and movies are in a lot of memories I have of my dad and growing up. I'm sad for his passing but all good things..